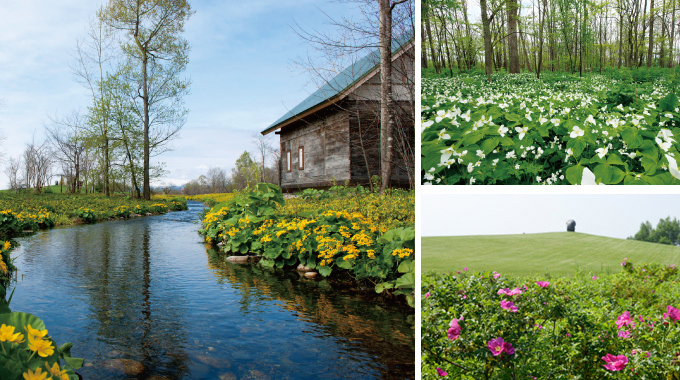 It is forest of fields and mountains grass drawn to wrapping paper of Rokkatei
Fields and mountains grass of Hokkaido which mountains painter, Naoyuki Sakamoto drew to wrapping paper of Rokkatei. We are in full glory seasonally in garden. Six kinds of flowers said to be TOKACHI snow above all are representative.
We begin in adder's tongue lily of the early spring and attach various color to ezorindo to bloom in autumn. Art to appreciate in the gallery who removed and rebuilt Croatian old folk house is worth seeing.
■Period

From April 27 to October 14

■Time

From 10:00 to 17:00 (in 6/1 - 8/31 as for 9:00 ..., 9/25 ... until 16:00)

■Regular holiday

It is without holiday during period

■Parking lot

80 cars, bus five

■Rate

800 yen for adults, small, junior high student 500 yen

■The location

Tokiwa, Nakasatsunai-mura west 3 line 249-6
592 389 789*12

■TEL

0155-63-1000

■HP

■Pet

Pet is impossible of companion

■Wheelchair

Visit with wheelchair is possible, two wheelchair rental
(there is place that cannot run partly)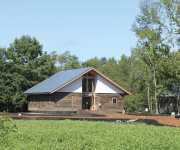 The third riverside flowing through the garden has the Naoyuki Sakamoto Memorial and can enjoy work of great painter with unhurried atmosphere.
Flower calendar
From May to June

Adder's tongue lily
ezoryukinka
Oba nano wake-robin
Glaucidium palmatum

From July to August

Sweetbrier
ezokanzo
ezoajisai
ezosukashiyuri
ezokugaiso

From September to October

Sweetbrier
ezorindo
Tawny day lily
Common goldenrod
The latest information
Access map