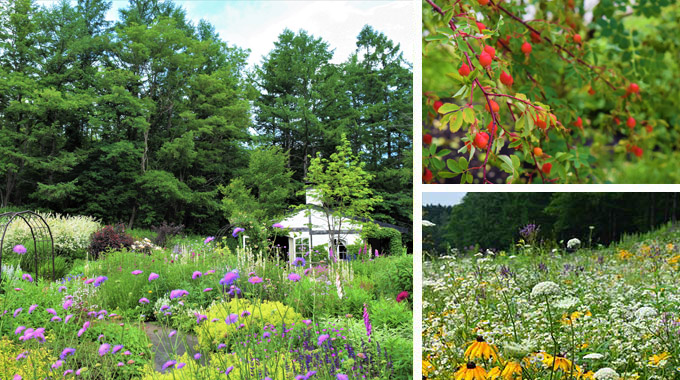 Narrow path to take a walk through while feeling nature to be
Garden which became stage of TV drama is special space among trees. We can take a walk through beautiful narrow path that flowers more than 450 kinds move every season and bloom while feeling flavor and wind of flower.
In addition, there is "garden of rose" which put rose and perennial plant and glasses together earlier which passed through forest and invites person who visited to kind time.
■Period

From April 28 to October 14

■Time

From 8:00 to 18:00 (as for the mid-June and late August until from 6:30 to 18:00 in October until 16:00) (last reception desk close 30 minutes ago)

■Regular holiday

It is without holiday during period

■Parking lot

390 cars, bus are possible

■Rate

800 yen for adults, primary schoolchild 500 yen, infant for free

■The location

Nakagoryo, Furano-shi
919 553 451*77

■TEL

0167-22-1111 (New Furano Prince Hotel)

■HP

■Pet

Pet is impossible of companion

■Wheelchair

Visit with wheelchair is possible, and wheelchair rental is possible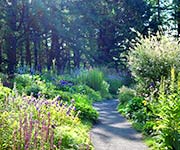 Because a lot of roses of progenitor are planted in "garden of rose", the autumn Rose hips (fruit) can rediscover charm of rose new very beautifully.
Flower calendar
From May to June

The pull Mona rear
Tulip
Western columbine
Lupine
Allium

From July to August

Campanula
Mullein
Monarda
ekinasea
Phlox

From September to October

sakushisa
Rudbeckia
Aster
Pass; rhenium
kimikifuga
The latest information
Access map