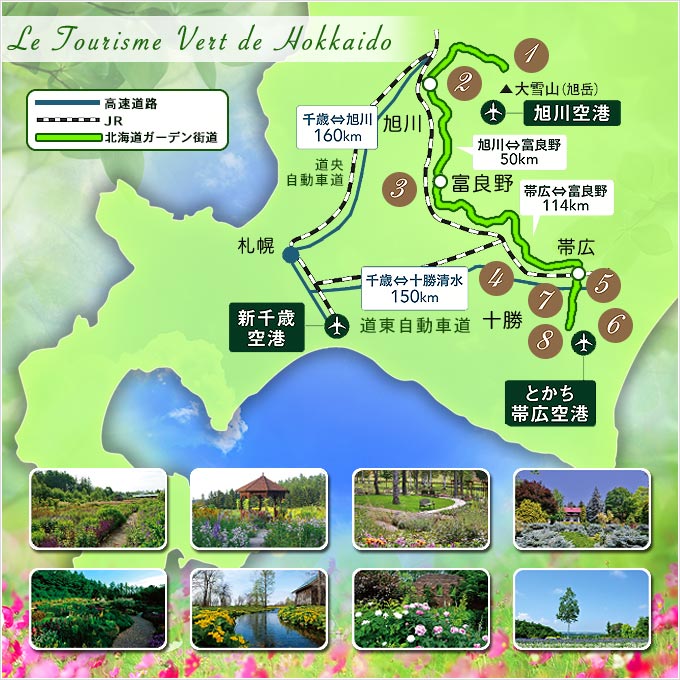 What is hokkaido garden pass?
It is way of approximately 250km in total length to bind Daisetsu - Furano - TOKACHI which eight representative beautiful gardens of Hokkaido concentrate on together.
Both gardens overflow in individuality that we made use of Hokkaido's original climate and scenery in, and we can enjoy scenery and mountain range, activity of nature, and rich meal is substantial sightseeing route.
Hokkaido garden pass introduction movie


The hokkaido garden pass latest information
It is for exclusive use of travel agency
About group and escort application
Group and escort application download the following PDF, and, after filling out necessary matter, apply by FAX.
For Travel Agency
Please send "Group Application Form" before hand.
Application is the below;
FAX transmission point
0155-63-7778